"Thrilling stories with plenty of horses, plus a measure of mystery and suspense."
—Horse and Pony Magazine


A PONY CLUB MEMBER'S RECOMMENDATION: "I grew up a horse-crazy bookworm and devoured every horse book I could find. Even though the genre is still being populated with new titles, I find most lack the substance I demanded as a kid. Not so with Jenny Hughes! She is a refreshing voice on a perennially popular subject. As a professional horse trainer and instructor, I also appreciate Jenny's attention to detail and equestrian accuracy. She effortlessly weaves horsekeeping and training wisdom into fun, creative and well-written storylines. Snatch up Fantasy Horse for all the horse nuts in your life, but be warned! Jenny's books are like potato chips

—

best grabbed by the handful!"


—

Kirsten Lee

, Almost Heaven Horse Source, graduate "A" from Sleeping Giant (CT) Pony Club
Horse books for young readers by Jenny Hughes
If you're a horse-crazy kid, you will love these stories! Parents will find they're a wonderful, unforgettable gift.
Jenny Hughes' novels for young readers have sold hundreds of thousands of copies in England and all over Europe.
Breakaway Books is pleased to bring her to American bookstores for the first time. Recommended for ages 9-12.
Dramatic and suspenseful, with excellent horse knowledge and horsemanship.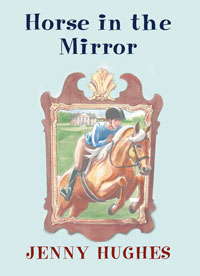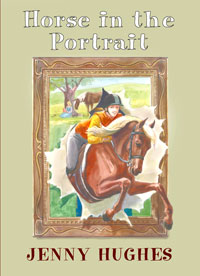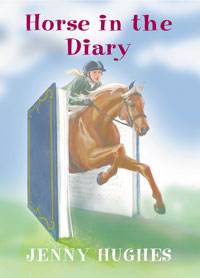 Click on each cover image to buy the paperback at Amazon.

Or buy an e-book edition below.

Or . . . get a package deal on all 10 titles in paperback, direct from Breakaway Books at a deep discount:
Normally $9.95 each, get all 10 at once for $5.50 each — just $55 for the complete set, with free shipping


___________



E-BOOKS ($5.99 each)


All available for Kindle, Nook, Kobo, and Google Play


"I was hooked to the end with every one of her books." —Today's Horse
"Books every youngster can identify with, catapulting the pony-mad into exciting modern-day reading." —Farmer's Weekly
"Like Nancy Drew on horseback." —Horse Crazy Store

Published by Breakaway Books, Halcottsville, NY 12438 www.breakawaybooks.com
Breakaway will continue to publish several Jenny Hughes titles per year until we have made all of them available.